If you are a fan of wine, then surely you like to collect every type of wine possible. Wine collecting and tasting is a hobby. But you also need to take care of your wine collection so that it does not get spoilt over time.
Wine is very delicate and needs to be taken care of properly so that it can provide a better taste even after a few years. If you are collecting wines and keeping it at your kitchen or living room, you might opt for wine coolers.
Wine coolers from KingsBottle USA help to protect the wine from any damage. If you are a vivid collector of wines, then this machine is the one you should really have in stock.
In this post, we will discuss a few tips on how to choose the right wine cooler:
1. Capacity of cooler
When deciding to buy a wine cooler, make sure you know how much wine bottles you want to stock in it. Accordingly, make sure to buy a cooler which has the capacity to fit all your wine bottles.
2. Shelves type
Wine coolers come at a different price. The cheaper ones are obviously made from low quality. The shelves in the lower priced ones are made of chrome wire. On the other hand, the expensive ones have vinyl coated shelves. Expensive coolers have adjustable shelves. You should always go for the adjustable shelves because wine bottles are of different sizes and shapes.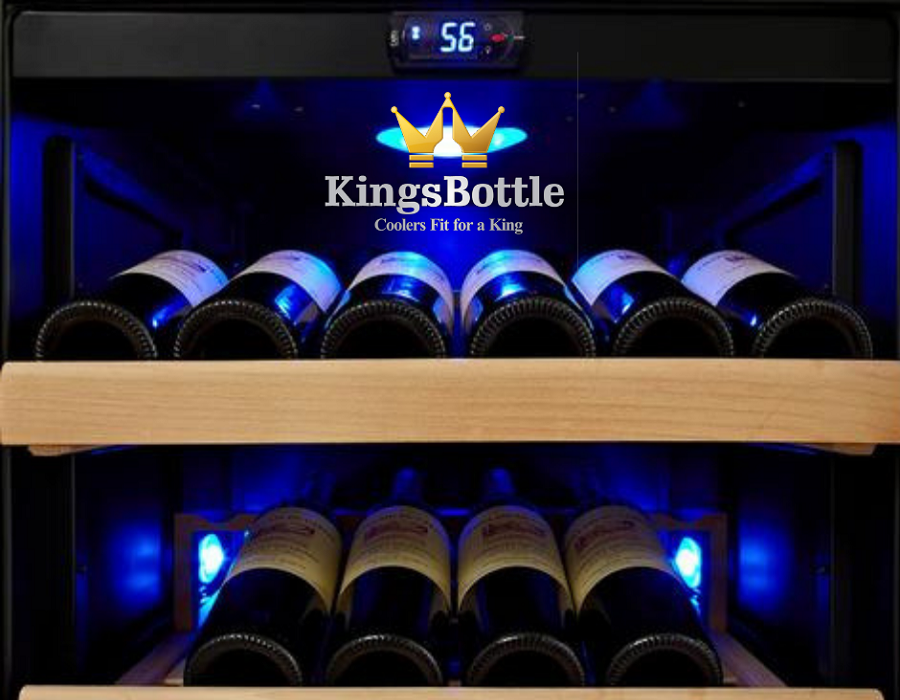 3. Price
Always set a budget when you going to buy a wine cooler. There is an ocean of wine coolers belonging to different price ranges. Always have a preset budget and buy accordingly. If you have a predetermined budget, then your options also streamline and it will be easier to decide which one to buy.
4. Temperature Zones
There are basically 3 types of temperature zones for wine coolers. One, two and three temperature zones are available. Where 1 temperature zone is for a red and light one, 2 temperature zone is for white wines and 3 temperature zone is for sparkling wines. Based on your wine preference you need to decide which temperature zone is apt for you.