If you are running a pizza business it's very likely that you could be searching for some new ways that you can remain more profitable. In this article we will deliver some of the best improvements that you can make in your operation to improve customer satisfaction and profitability:
1. Update your menu often:
Regular updates to your menu will make sure that you can make use of all of the ingredients that you have in stock and that you are offering more choice to your customers. It's likely that you will have a few staple items and bestsellers on your menu but it is important to consider items that may not be selling well for replacement.
2. Track ingredient costs and usage costs:
Measuring your waste is very important in this industry. Tracking your waste costs can help you dial in the amount of inventory you should keep in the restaurant at any time based on the demand for products. Tracking ingredient usage for each size of pizza can also help to eliminate staff loading up on extra toppings and costing you more money. Getting the same experience every time means using measured ingredients.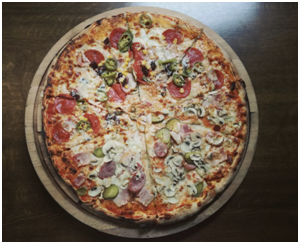 3. Continuous training:
Your staff members will require continuous training especially as you roll out new menu items. Ongoing education for your team will help to make sure you can have a greater level of satisfaction in the workplace and a happier group of employees.
4. Have standards for consistency:
Having a measured standard for consistency with the size of your pizza, the placement of toppings and the presentation of menu items is important. Getting the same quality of dough sauce and consistency across each recipe will make sure that customers will know what to expect when they order. This takes training and a commitment to quality standards.
Keep some of these top tips in mind if you are going to be running a pizzeria and you want to make sure you can do everything you can to stay in business.
This post was written by Shan Bakrac, owner of Top Slice Pizzeria. Top Slice Pizzeria is a St Pete pizza place with over 35 years of experience, and the best ingredients on the market to make the freshest pizza! If you're in the Downtown St. Pete area come on in, place an order for pickup or find us on Uber EATS!