Citizens of Toronto are in for a treat like no other! Of later, you can get to see the rise in the number of some delicious restaurants from the mountainous lands of Afghanistan. Understandably, all of these restaurants are quite serious about offering the best Afghan food Mississauga, or in rest or Toronto. Something makes each of them distinct in their ways and lends their special touch. So, let us check out the top ten Afghan restaurants in Toronto.
Top 10 Afghan Restaurants to Try Out in Toronto
1. Balena Restaurant:
If you are looking out for the best Afghan restaurant in Mississauga, Canada, you can head out to Balena. The newest and the number-one spot goes to get Afghan delicacies. Don't miss out the Qabili Palau and Lamb Shank. Not just non-vegetarian dishes, the restaurant is a specialist in dishing out some fantastic vegetarian fares too. However, Sultani Kabab or the essential Shinwari Gad Karahi is a signature dish. It will leave behind an excellent taste and deliciousness long after you have consumed it. Balena in the Pashto language means Invitation, and if these dishes aren't welcoming, we don't know what is!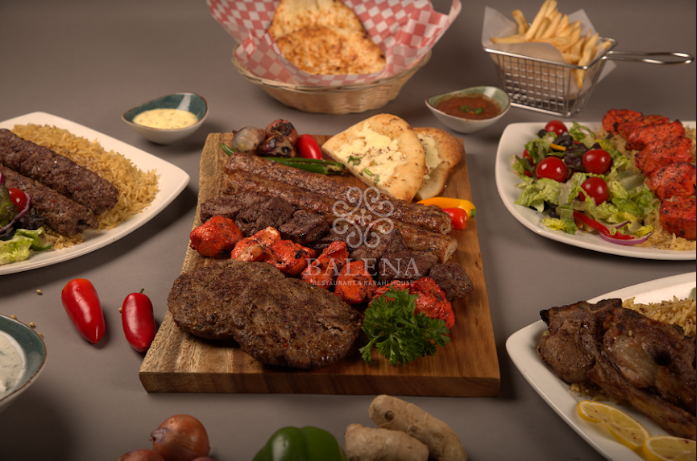 2. Naan and Kabab:
Located in Downtown Toronto, and Scarborough, Naan, and Kabab are excellent restaurants for those craving for Afghani dishes. The restaurant offers a wide range of Naan- the flatbreads. You can choose from Mixed naan, Salata Naan, Subzi Naan and more. There are also platters and signature dishes like Lamb Shank with bone, Chana Masala Platter and more.
3. Bamiyan Kabab:
Offering wraps, kababs and other specialties from Afghanistan is the Bamiyan Kabab restaurant. You can check out the Chaplee Kabab, Chicken Kofta Kabab, and even Chicken Tikka Wraps on a day out.
4. Kabul Express:
Located in Old Toronto, this restaurant is one of the top restaurants to check out for Afghani dishes. The restaurant offers A la carte pan fry dishes. There are chef's specials like Lamb Tawa Karahi, Tawa Keema, and others to go for.
5. Pamier Kabab:
Located across four points in the GTA, Pamier Kabab has specialties like Waziri Kabab, Shamee Kabab platters and more. The restaurant also has steaks, Vegetable and Beef Mantu platters, Single Kababs on skewers and more.
6. Kandahar Kabab:
The fine-dining Afghan restaurant specializes in Kababs like the Beef Kabab, and Double Kababs. Try out KK special Shawarma wraps too. The restaurant focuses on Afghani flavors, and they are quite famous for families.
7. Afghan Cuisine:
Located in Thorncliffe Park, is the Afghani restaurant. You can order online and even go for takeaway of Tandoori Chicken, or Combo Kabab platter. Go for the Seekh kababs and other delectable dishes here.
8. Mazar Kabab:
Located in Etobicoke is the Mazar Kabab restaurant that specializes in Chicken breast, kabab platters, and more Afghani delicacies.
9. Baghlan Kabab:
From offering the elaborate Qabuli Palao platters, and more from Afghani cuisine, the restaurant also provides Meals-on-the-go for diners. The restaurant is in two locations- Rexdale and Brampton.
10. Alanoor Afghan Kabab:
The Afghani restaurant offers dishes like Great White Fish, Alanoor Kabab and more to diners. They also provide catering services.
The swanky new address for authentic Afghani cuisine in Mississauga, Canada, is that of the Balena. The casual dining restaurant is the first of its kind for offering Afghani dishes. They have brought a slice of Afghan from the Eastern part of the world to Canada to ensure the locals relish these delight. What makes Balena the talk of the town?
Uncompromised Quality
Balena may be the newest place. It has the freshness written everywhere creating a casual ambiance worthy of your Instagram feed. However, if there is one aspect that the restaurateurs are not compromising on, it is the quality of food. The chefs, with their years of hands-on experience of creating magic in the kitchen cooking chicken or lamb on a slow fire, are striking the right cord. The aroma of ground spices that Afghani dishes are popular is what makes you wish to come here again.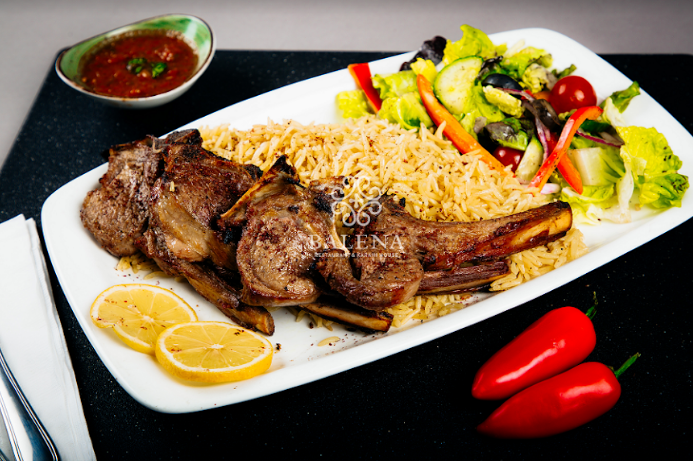 Authentic Afghani dishes:
Rich curries and gravies of Tandoori chicken emanate from the kitchens of the Balena. Afghani dishes have opulence written all over them. From slow cooking of lamb and tastefully crafting kababs, these chefs at Balena are magicians. But is it just for one meal? You can get the best of Afghani delicacies from breakfast when you order the Saharenei, or Grilled Kabob plates or Stews and even desserts like Firni.
Relaxing Ambiance
The restaurant of Balena is not for quick service and fast food. Here, eating is leisure, and the restaurant is ideal for families aiming to spend quality time. Dishes like Shinwari Gad Karahi are for relishing, and they are like art for you to appreciate and not just dig in during your office lunch break. The casual ambiance is aimed to put the people off-guard as they come to have their dinner. Families and couples can sit back; take in the fancy décor that brings in an element of fun and light-heartedness. It is also quite romantic and ideal for you to sit back.
Taste That Lingers
Call it the efforts the chefs give to recreate Afghani dishes like Stew or kabobs that you forget you are in Canada for a while. After all, even in this tough competitive market, the restaurant of Balena is aiming to stay close to the authenticity. It does not wish to give in and bring in new fast food. The restaurant's authenticity is so deep that the spices are flown in from the Middle Eastern kitchens. Wrapped in love, and patience, these foods at Balena are just a treat that you wish to indulge in every time, there is a special occasion.
Now you know why the Balena is the #1 and the best Afghan Restaurant in Mississauga and Canada. So, what are you waiting for? Just go and book a table for a luxurious dining time!